How Digital Sex Workers are Adapting to the Disrupted Adult Entertainment Industry
There's no denying the fact that the COVID-19 pandemic has spelled doom for many businesses across the world. With the implementation of stay-at-home orders and an uncertain economy, spending has plummeted and millions have been forced out of work. However, the unprecedented developments have come as a blessing to one industry. A boom in the demand for digital sex work has seen a surge in the demand for services offered by cam girls. As more people shift the most physical and intimate parts of their lives online, cam girls on free webcams like sexedchat, porn producers, and porn performers are cashing in big time as their services are increasingly being sought out.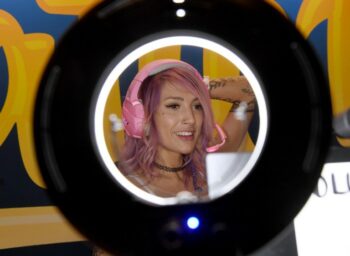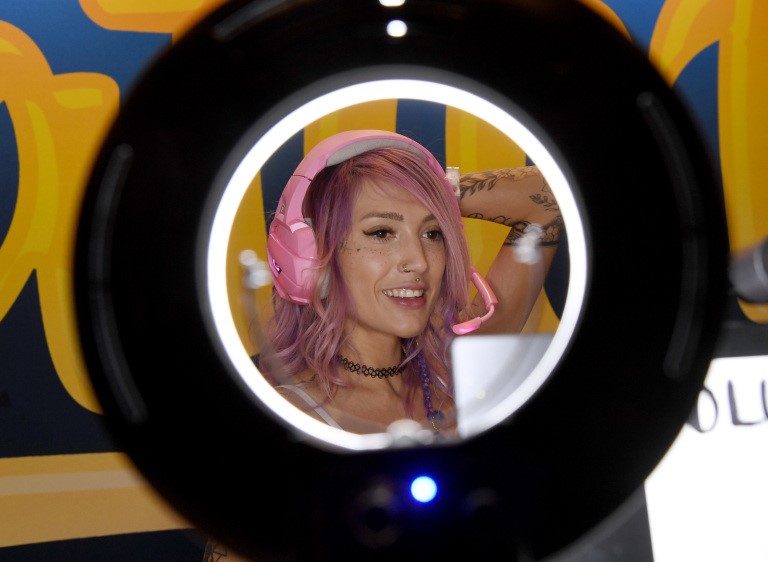 The Way People Interact and Experience intimacy and Sex has been Significantly Transformed
The measures put in place to limit the spread of COVID-19 have redefined the boundaries of our interactions. These measures have also transformed the way people experience intimacy and sex. In many ways, it now almost entirely depends on whether someone has a live-in sexual partner to spend time with during lockdown.
For many people, stay-at-home orders have also meant that the way they normally access sex – be it through meeting with a sex worker or dating apps – is now impossible. To substitute for face-to-face interactions, some people are spending long evenings and even daytime hours at home interacting with models who stream live adult content.
Models Spending More Hours and Earning More
Many cam models have reported that they spend more hours, make more money, and have a lot more time to produce content. Interestingly, more girls have made the foray into the camming business, probably after losing their regular jobs and reading about how much money online adult performers could earn in the industry. Unfortunately, some models have also reported lost earnings as some of their regular clients have stopped being so regular because they are probably isolating themselves at home with their partners and families. Other clients have also limited their spending on live sex cams probably because they are more money-conscious in light of the uncertain economic times.
Nevertheless, many models report that they have gained lots of new clients who are working from home or isolating alone and are feeling lonely and bored. And some people certainly have the money to spend but no place to spend it, so they automatically find themselves online. While most cam models offer some free services, like chatting through direct messages and putting on limited live shows, they normally charge an additional fee for private performances, fetish requests, and more erotic content. When loneliness and boredom become as endemic as the disease itself, and the anxiety of a disrupted normal life becomes a part of everyday life, the opportunity to interact with a cam girl can be a lifeline for many people.
Competition is Rising Significantly
While the demand for online sex work has certainly increased, competition in the industry has also surged at an equally rapid rate. As millions of people have lost their jobs since the beginning of the pandemic, many may see the opportunity to make quick money from their homes as an enticing prospect. For instance, industry observers have noted that many websites that allow people to subscribe to view adult content posted by social media users have witnessed a tremendous increase in new sign-ups since the start of the pandemic. Surprisingly, a significant proportion of the new sign-ups are new creators. This phenomenon has certainly become so pervasive so fast and one can't help notice these developments.
Saturation within the industry has also deepened further due to the influx of more sex workers who would otherwise be providing face-to-face services. But as social distancing rules scuttle their customer base and render most of their operations impossible to safely perform, many have made a shift to online sex work. This ability by sex workers to adapt to uncertain environments that disrupt their work routine is quite remarkable. Sex workers are often criminalized, highly stigmatized, mostly ineligible for welfare support, and often lack institutional protections.
The increased saturation within the industry is also driving innovation and creativity to enhance the experience for adult entertainment consumers. Some models are now adding the online ecosystem to the range of sexual services in various ways depending on the available resources. Things like selling underwear, photographs, private chats, and marketing their services in different ways are becoming increasingly popular. On the other hand, producers are becoming more creative with new ideas like a blog where you can find the nude images of digitally created Bollywood actresses.
Some Challenges Still Abound
While the picture looks quite rosy for those in the digital adult entertainment industry, there are still some notable challenges worth highlighting. For starters, the competition for clients is a significant challenge. Many performers of X-rated content complain that clients are often so intrigued by the overwhelming amount of free material that they are reluctant to pay. Additionally, working online requires a certain set of skills and resources that are not necessarily easy to acquire. Luckily, performers who are more familiar with the online environment are better positioned to navigate the technical demands that might stand in the way of realizing a profit.
Camming offers some notable benefits for models and sex workers, like the ability to screen clients and avoid abusive clients. But for many, that fast pace of adoption has also limited their earning potential and forced them to offer more services cheaply or for free. Fortunately, the rise of camming has made it evident that the need for human interaction is critical in tough times and industry players mustn't be only duly recognized but also adequately protected.
In summary, society must recognize that digital sex work can be a safer environment for sex workers and establish regulations while providing the necessary support. There are tons of lonely people across the world for whom digital sex services come as a welcome gift.